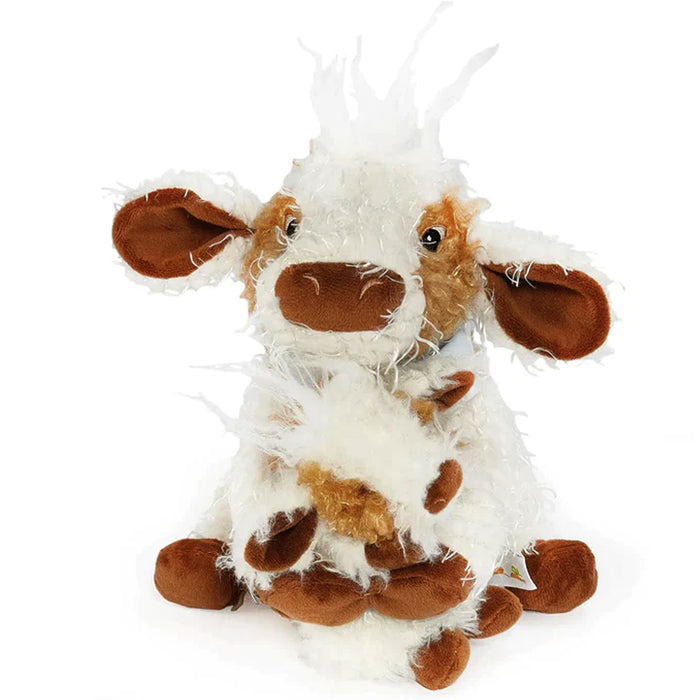 A sweet set indeed, Moo Moo and baby Half Calf are the perfect pair! Moo Moo has shaggy fur in cream and mocha brown with soft velour features, embroidered face, a cute bandana and a fun tuft of white fur upon his head.
Moo Moo hangs on tight to baby! Half Calf may be small in size but is BIG in love, with popcorn textured fur and embroidered features. Half Calf is fully detachable for all the fun baby and me play.
The perfect gift with our new You Are My Baby board book.
Features:
Size – Moo Moo 35cm Half Calf 12cm
Scraggle and popcorn fur for great texture
Safe for all ages
Spot clean only
 ALL ITEMS ARE NOW FREE POST WITHIN THE UK