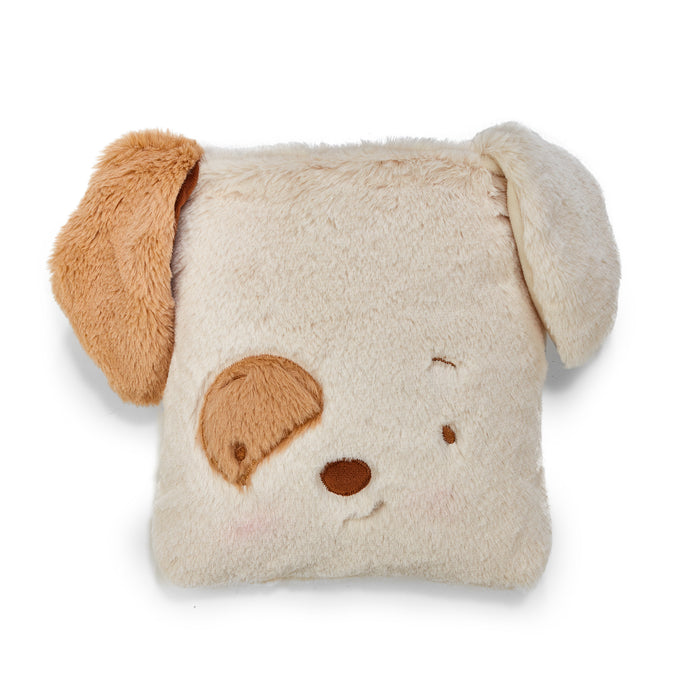 Perfect for babies of all ages, ready to grow and play along with them! 
This unique furry baby blanket is super soft and has multiple uses; untucked it's a blanket with sweet embroidered sleeping puppy eyes and re-tucked it's a pillow and plush puppy friend with open embroidered eyes ready to play! 
A warm beige color fur on one side and velour on the other with one brown ear and one brown patch eye, iconic of Skipit the Puppy Dog!
Super soft and floppy ears perfect for soothing.
Machine Wash Cold, Tumble Dry Low
Size 71cm x 71cm
ALL ITEMS ARE NOW FREE POST WITHIN THE UK