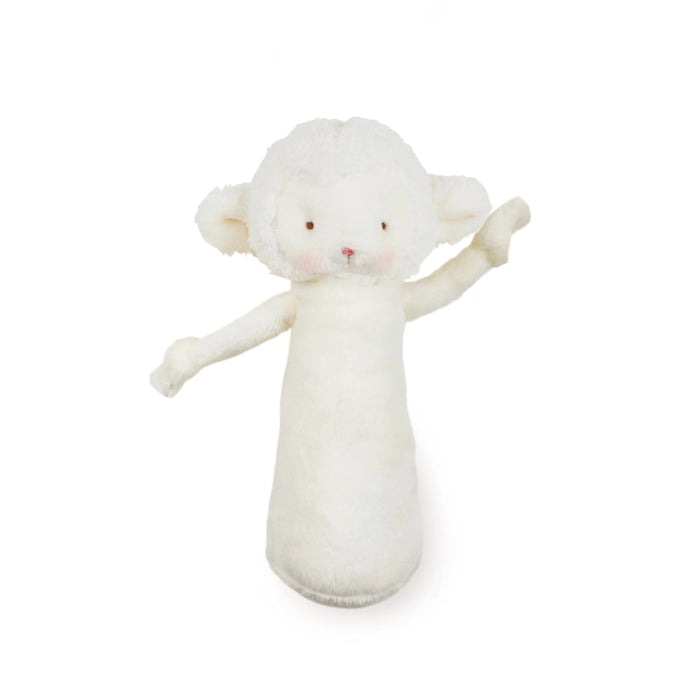 The perfect rattle, that gives a friendly chime when you shake it, that is both soothing and entertaining for baby!
Friendly Chime Lamb is made of soft white velour with adorably little lamb ears and hand-embroidered details for a too-cute face, with pinked cheery cheeks, and soft dangling arms for chewing and soothing. 
The perfect addition to any gift, and adorable when tied on to a gift package for decoration. 
Size: (15cm) 6". 100% Polyester. Surface Washable. 
ALL ITEMS ARE NOW FREE POST WITHIN THE UK