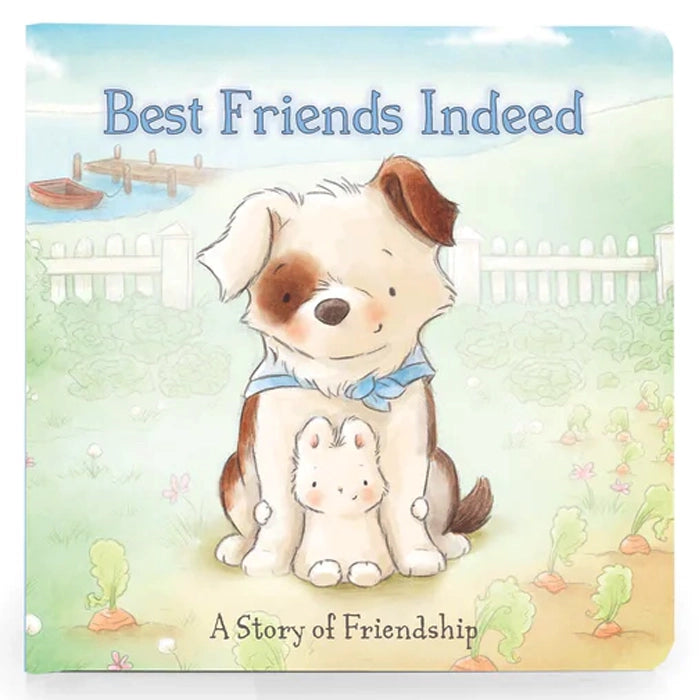 "HIS VERY BEST FRIEND IS A PUP NAMED SKIPIT. WHEN BUD'S FACE IS DIRTY, SKIPIT ALWAYS LICKS IT."
Watching over a wee bunny named Bud is a perfect task for a busy pup named Skipit. Beautifully illustrated board book with a delightful story of friendship.
Size: 18 x 10cm  (7" x 7") . 16 pages. Imported.
Best Suited for New-borns to Toddlers, 0-3 years old
ALL ITEMS ARE NOW FREE POST WITHIN THE UK