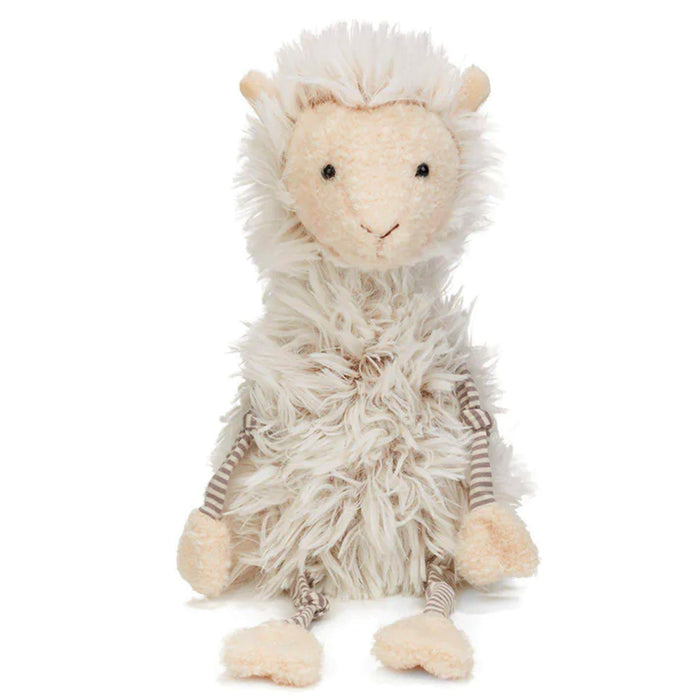 Haven't you heard, Louey is always saying "hey we gotta go" because he was born for adventure.
Long cream fur body, with soft cream face and hooves and dangly striped knit legs make this Llama unlike any other.
Cute, cuddly, and ready to become a part of your herd, Louey is a lovable pal you just can't resist.
FEATURES
Size: 40cm
Suitable for Ages 3 years and up.
100% Polyester Body.
Imported.
Surface Wash.
 ALL ITEMS ARE NOW FREE POST WITHIN THE UK