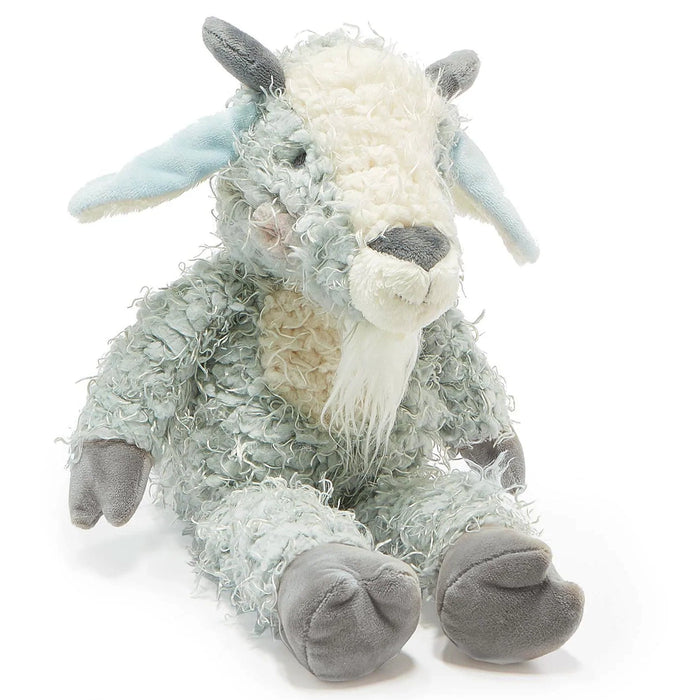 Does a goat say "Baa" or "Maa"? Either way, this Billy Goat stuffed animal will you have you saying "Yay!"

Billy Goat plush is 13" of scraggly blue and cream fur cuddliness. Super soft and friendly for the little ones with hand-embroidered features, and also chic enough for home decor.

You'll love Billy Goats goatee on this chin, made of cream fur, just made for pondering the meaning of life on the farm.. Farm Friends that is. 

And this Billy goat is anything but gruff, he is the sweetest thing to come around since the sweet cream butter churned right there at the barn. 

FEATURES:

13" tall

Embroidered features

Safe for all ages

100% polyester

This stuffed animal is surface clean only.  

Billy Goat is sure to be a hit as a new farm friend for your little one, or room and kitchen décor for any fan of farm animals.
 ALL ITEMS ARE NOW FREE POST WITHIN THE UK