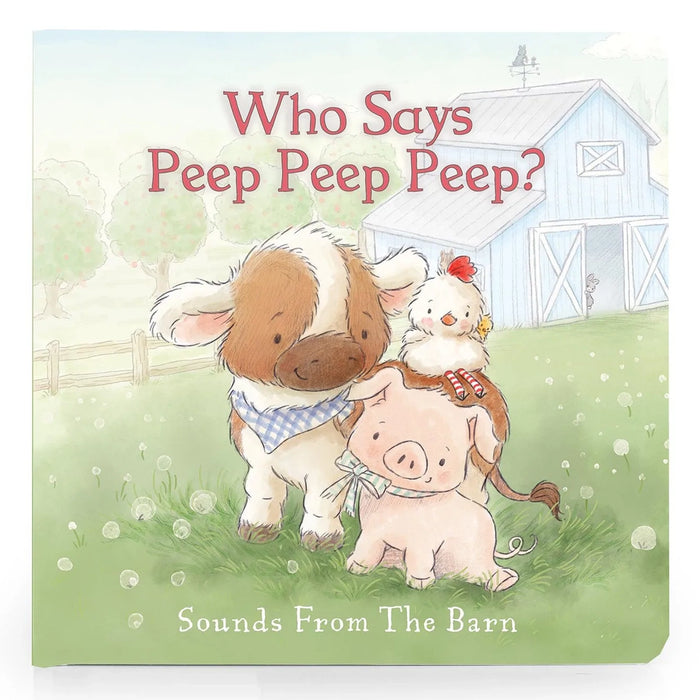 Book Who says Peep Peep ?
"DO I HEAR PEEPING IN THE BARN? LET'S GO FIND OUT WHO IT IS....HOWDY! DO YOU SAY PEEP, PEEP, PEEP?"
Who Says Peep Peep book is a favourite, back with a re-design! Teach little ones animal sounds with our favourite Bloom Bunny and all the animals from the good friends farm. 
Moo Moo the Cow, Hammie the Pig, Baa-bs the Sheep, Clucky the Chicken and Bucky the Horse are sure to delight every little one as they peep, peep, peep themselves to sleep. A perfect story to be part of your little one's learning adventures and sleepy time rituals. 

7" x 7" in size, and  16 pages in length, this board book is durable enough to handle every page being turned with love for years to come. 
Best Suited for New-borns to Toddlers, 0-3 years old
ALL ITEMS ARE NOW FREE POST WITHIN THE UK