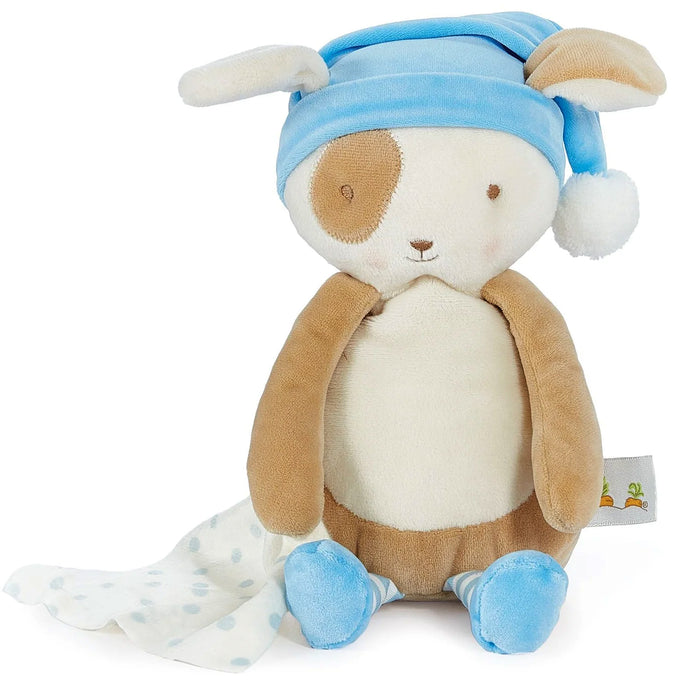 Sleepy Skipit Pup is the sweetest addition to any bedtime routine.
With a soft and cuddly brown and cream velour body and gentle expression,
Skipit is sure to soothe your little one to sleep. Sleepy Skipit Puppy Stuffed Animal Pup's blue floppy stocking hat,
and blanket make him a timeless classic for any nursery.

Pairs perfectly with our Good Night, Sleep Tight book

Features:

25cm tall
Safe for all ages
This stuffed animal is surface clean only. 
ALL ITEMS ARE NOW FREE POST WITHIN THE UK