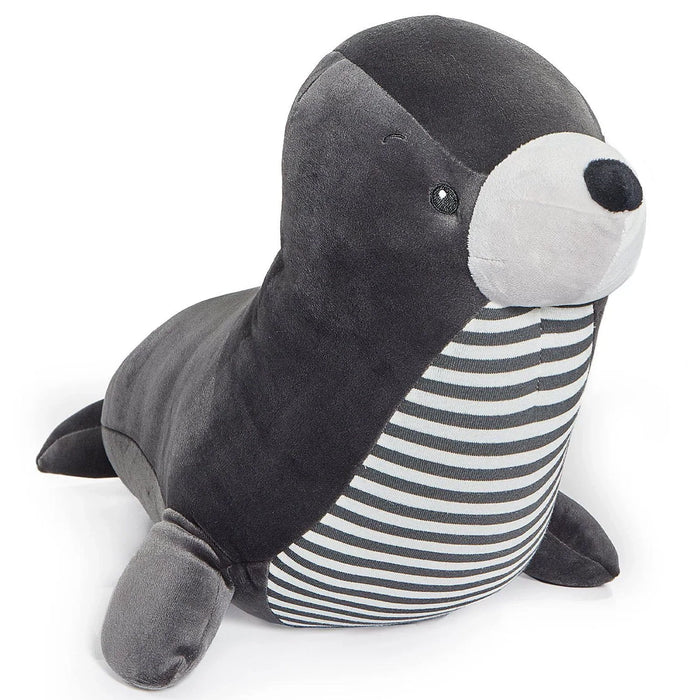 Swimming through the sea, Seamore Seal is there for all to see! A seal so cute and cuddly too, you'll just want to hug him through and through.
Seamore Seal Stuffed Animal is a big 50cm of stylish, yet soft, snuggly, and fun sea friend, big enough for everyone to love. He is one BIG new favourite of the by the bay collection. 
With a sleek body in a soft and soothing grey, and knit striped underbelly in popular grey and white stripes, this seal is as much room décor, and he is a plush friend. Embroidered friendly face details, safe enough for baby, and trendy enough for teens. 
50cm (20") of super soft and huggable love
Contrast strip underbelly
Embroidered details
This stuffed animal is surface was only. 
ALL ITEMS ARE NOW FREE POST WITHIN THE UK